Product Description
ANSI B 16.5, MSS SP 44 Hastelloy Butt Weld Fittings, Hastelloy C276, C22, B2, B3 Werkstoff Nr. 2.4816 / 2.4851 Butt Weld Pipe Fittings, Hastelloy UNS N10276, N06022, N10665 Seamless Butt weld Pipe Fittings Manufacturer & Supplier
ASTM SB 366, B 472/564 Hastelloy Butt weld Fittings, Hastelloy Pipe Union, Hastelloy Pipe Cap, Hastelloy Pipe Elbow, Hastelloy Alloy Tee, Hastelloy Reducing Tee Dealer & Exporter in China
Hastelloy Buttweld Pipe Fittings that belong to superalloy family possess excellent mechanical properties.
Resistance to oxidation and corrosion even at extreme temperature conditions is one of the key properties of Hastelloy buttweld fittings.
Max Stainless Steel (CNMAX) is an eminent manufacturer and supplier of grade Hastelloy C276 Butt weld Fittings and Hastelloy C22 Butt weld Fittings.
Our Hastelloy Seamless Buttweld Fittings which are said to have good toughness and durability are made up of Nickel and Molybdenum as key components.
Molybdenum`s presence in our Hastelloy Welded Buttweld Fittings makes them stronger at elevated temperatures.
Our Hastelloy caps and Hastelloy pipe reducers exhibit greater resistance to both oxidizing and reducing agents.
That is why they hold many applications in medium to high temperature atmospheres.
Hastelloy Pipe Elbows are fixed in pipe systems to alter the flow of fluids flowing inside.
Hastelloy pipe Tee and Hastelloy Cross are deployed at the junction of three or four pipes to regulate the flow between them.
Our Hastelloy Pipe Bends have got a huge number of utilizations in Petrochemical and Chemical Processing industries. On the other hand,
Hastelloy Stubends and Hastelloy End caps play a vital role in nuclear reactors and chemical reactors.
For placing an order, you can contact us with reference to our official websites. Feel free to get in touch with our sales team for further queries.
Hastelloy ButtWeld Fittings Specifications:
| | | |
| --- | --- | --- |
| Range | : | 1/2"NB TO 12"NB IN |
| Standards | : | ASTM / ASME SB 336 / ASTM / ASME SB 564 / 160 / 472 |
| Type | : | SEAMLESS / WELDED/ FABRICATED |
| SCH. | : | 10, 20, 40, STD, 60, 80, XS. |
| Dimensions | : | ANSI/ASME B16.9, B16.28, MSS-SP-43. |
| Grades | : | Hastelloy UNS N10276, UNS N06022, UNS N10665, UNS N06455, Hastelloy C-276, Hastelloy C-22, Hastelloy B-2, Hastelloy C-4 (UNS No. N06455) |
Hastelloy Applications
Hastelloy serves many different applications in these industry categories: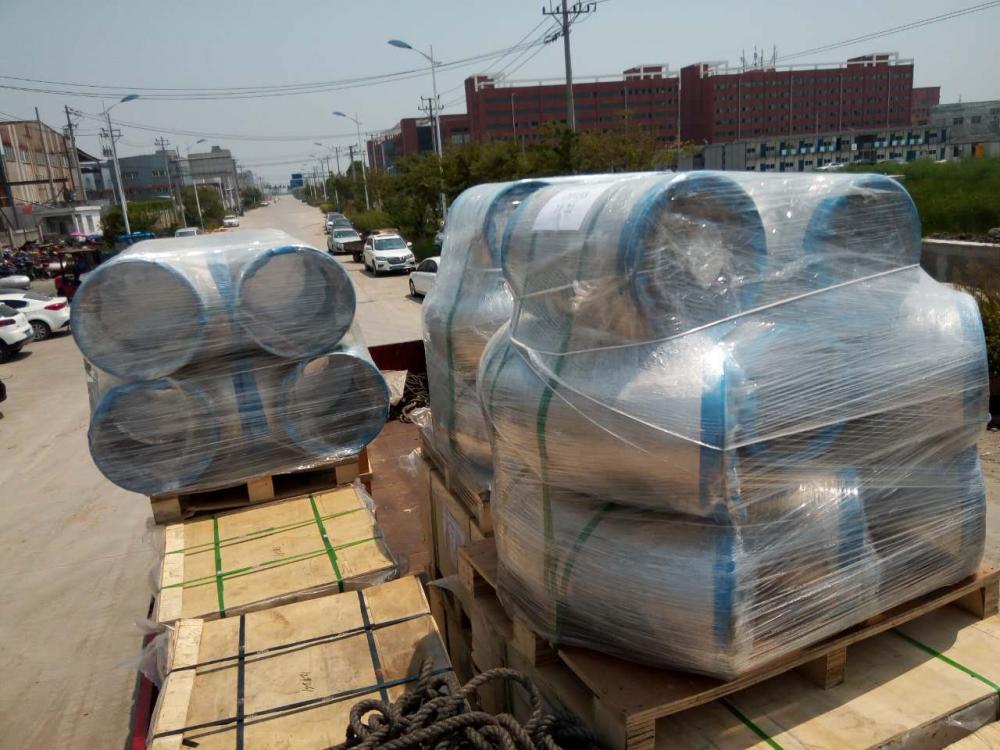 Max Stainless Steel(CNMAX) produces butt weld fittings & butt weld pipe fittings and prepare them in various designs as per the specifications of our clients.
Hastelloy C276 C22 products we could supply: Pipe fittings, Tubes, BW pipe fittings, Flanges
Max Stainless Steel's product range includes a wide range of butt weld fittings,
duplex stainless steel pipe fittings, inconel pipe fittings, hastelloy pipe fittings
254 smo pipe fittings, alloy steel pipe fittings.