Product Description
Inconel 800
Incoloy alloy 800 is a widely used material of construction for equipment that must have high strength and resist carburization,oxidation and other harmful effects of high-temperature exposure. (For high temperature applications requiring optimum rupture and creep properties, Incoloy alloys 800H and 800HT are used). The chromium in the alloy imparts resistance to oxidation and corrosion. The high percentage of nickel maintains an austenitic structure so that the alloy is ductile. the nickel content also contributes general corrosion, resistance to scaling and stress-corrosion cracking.

Incoloy alloy 800 is used in a variety of applications involving exposure to high temperatures and corrosive environments. It is used for heat-treating equipment such as baskets, trays and fixtures. In chemical and petrochemical processing the alloy is used for heat exchangers and other piping systems in nitric acid media especially where resistance to chloride stress-corrosion cracking is required. In nuclear power plants, it is used for steam-generator tubing. The alloy is often used in home appliances for sheathing of electric heating elements. In the production of paper pulp, digester liquid heaters are often made of alloy 800. In petroleum processing , the alloy is used for heat exchangers that air-cool the process stream.

Inconel 825
Incoloy alloy 825 is a nickel-iron-chromium alloy with additions of copper, molybdenum and titanium. The alloy's chemical composition is designed to provide exceptional resistance to many corrosive environments. The nickel content is sufficient for resistance to chloride-ion stress corrosion cracking. The nickel, in conjunction with the molybdenum and copper, also gives outstanding resistance to reducing environments such as those containing sulfuric and phosphoric acids. the molybdenum also aids resistance to pitting and crevice corrosion. The alloy's chromium content confers resistance to a variety of oxidizing substances such as nitrates, nitric acid and oxidizing salts. The titanium addition serves, with an appropriate heat treatment, to stabilize the alloy against sensitization to intergranular corrosion. The resistance of Incoloy 825 to general and localized corrosion under diverse conditions gives the alloy broad usefulness. Applications include chemical processing, pollution control, oil and gas recovery, acid production, pickling operations, nuclear fuel reprocessing and handling of radioactive wastes.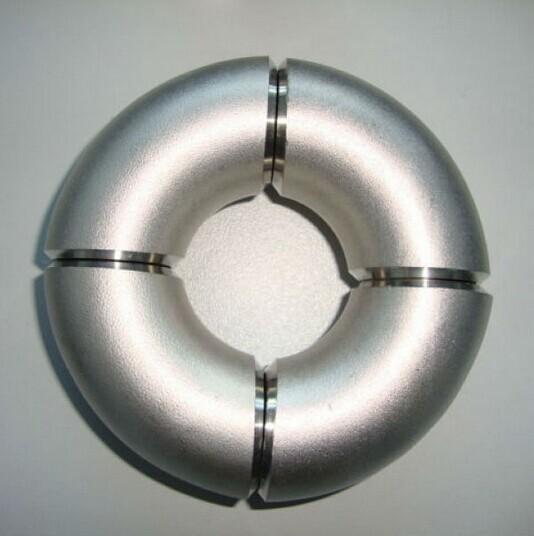 Max Stainless Steel(CNMAX) produces butt weld fittings & butt weld pipe fittings and prepare them in various designs as per the specifications of our clients.
Max Stainless Steel's product range includes a wide range of butt weld fittings,
duplex stainless steel pipe fittings, inconel pipe fittings,
254 smo pipe fittings, alloy steel pipe fittings.