Product Description
CNMAX is engaged in manufacturing and exporting a qualitative range of Super Duplex Pipes that are widely used in construction & other industries.
These super duplex pipes possess high resistance against corrosion and are available in various grades and specifications.
Our range of super duplex steel pipes are quality tested on various parameters before being delivered to clients. Offered at industry leading prices,
these are also customized as per the specific requirements of clients.

CNMAX has the most advanced producing and testing equipment . We can totally satisfy your requirement .
According to standard very strictly , duplex steel tubes which produced by us always have correct OD and WT tolerance . And they have more perfect corrosion ability .
Duplex stainless steel is featured with structure of two phases (α and γ) and has characteristics of both ferritic and austenitic stainless steel. It has good corrosion resistance and high strength. It is alloyed with 18%-28% Cr and 3%-10% Ni in the condition of low C. Some steels also contain the alloy elements such as Mo, Cu, Nb, Ti and N, etc. Comparing with ferritic stainless, duplex stainless steel has higher plasticity, ductility and better intergranular corrosion resistance and weldability. It keeps same 475℃ brittleness with ferritic stainless and high thermal conductivity. Duplex has improved yield strength, resistance to intergranular corrosion, stress corrosion, corrosion fatigue and abrasion & corrosion compared with austenitic stainless steel.
Alloy 2205 UNS S32305/S31803 is a 22% chromium, 3% molybdenum, 5-6% nickel, nitrogen alloyed duplex stainless steel with high general, localized, and stress corrosion resistance properties in addition to high strength and excellent impact toughness.
Alloy 2205 provides pitting and crevice corrosion resistance superior to 316L or 317L austenitic stainless steel tube in almost all corrosive media. It also has high corrosion and erosion fatigue properties as well as lower thermal expansion and higher thermal conductivity than austenitic.
2101 is a low nickel, lean duplex stainless steel possessing both superior strength and chloride stress-corrosion cracking resistance when compared to 300 series stainless steel.





2304 A lean austenitic-ferritic duplex stainless steel with general corrosion resistance similar to 316, but with yield strength nearly double that of austenitic stainless steel.





S31803

and S32205 are standard duplex stainless steel. A nitrogen, molybdenum enhanced austenitic-ferritic duplex stainless steel with general corrosion resistance similar to 904L, but with a yield strength nearly double that of austenitic stainless steel.





2507

(PREN 40-45), with 25-26 Cr and increased Mo and N compared with the 25Cr grades. A super austenitic-ferritic duplex stainless steel with exceptional strength and corrosion resistance ideal for chemical process, petrochemical, and seawater applications.





Duplex Stainless Steel Pipe Specifications:




ASTM A789

Standard Specification for Seamless and Welded Ferritic/Austenitic Stainless Steel Tubing for General Service




ASTM A790

(ASME SA790) Standard Specification for Seamless and Welded Ferritic/Austenitic Stainless Steel Pipe




ASTM A928

(ASME SA928) Standard Specification for Ferritic/Austenitic (Duplex) Stainless Steel Pipe Electric Fusion Welded with Addition of Filler Metal




GB/T 21832-2008 Austenitic--Ferritic(duplex) grade stainless steel welded tubes and pipes




GB/T 21833-2008 Austenitic-Ferritic (duplex) grade stainlee steel seamless tubes and pipes



Duplex Stainless Steel Pipe Features:

1.Superior resistance to general and local corrosion, especially to stress corrosion, pitting corrosion, crevice corrosion, corrosion fatigue and abrasion & corrosion.
2.Good weldability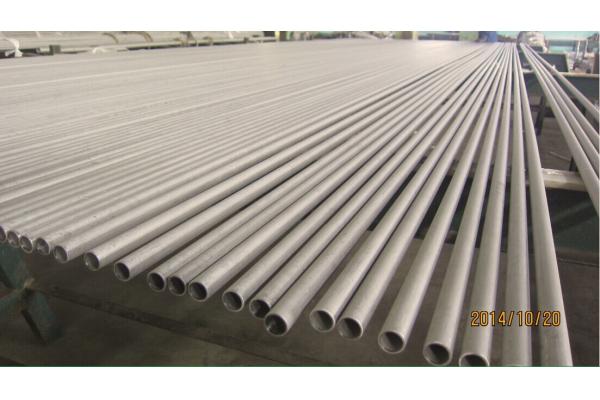 3.Good mechanical properties
4.Excellent intergranular corrosion resistance
5.High cost-effectiveness, long life time